Benefits of Owning a Fire Place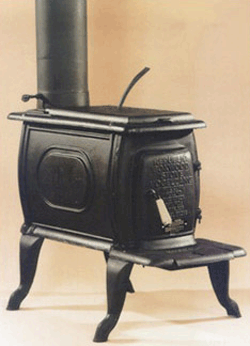 Who doesn't like walking into a home and discovering a cozy fireplace? This fixture is almost a must when one thinks of a nice holiday story, or reminiscence of older times. Not to mention that since the beginning of time, people have been comforted by the many benefits of a fire.
Fire places are very common in homes that are located in colder areas of the world. But you don't have to live in a northern state to invest in this often focal point of a household. If you are looking to sell your home, or add more spice to it, a wood burning fire place is a quick way to add value, not only monetary, but also aesthetically. The crackling sound of the firewood as it slowly burns can calm anyone walking into the room and a fire place is guaranteed to make a potential buyer do a double-take. The combination of smell, feel and look of a burning fireplace not only calms the soul but allows relaxing warmth to penetrate the room and home.
Fireplaces are an excellent way of gathering your family together. You can roast marshmallows or curl up with a good book or a hot cocoa. You can have a romantic evening with your significant other. Either way, the fireplace creates a family-friendly atmosphere while adding the perfect bit of ambiance to your home. The smell of freshly cooked meals over the fireplace is an aroma that fills not only the stomach but also the soul. There is that certain feeling of coziness that is radiated from wood fireplaces.
Gas fireplaces go a long way too. These are fueled by gas, and depict burning in the absence of fire. The illusion of burning flames is produced by gas logs that look like real logs, which still produce rich, warm flames. These logs are fueled by gas and are held inside a confined shape. Gas fireplaces do not emit harmful gases into the air and are also easy to install. You can install one over existing fireplaces, or on walls with zero clearance. You never have to worry about dealing with an uncontrolled fire with a gas fireplace since there is no actual burning of logs. Last but not least, there is rather low maintenance on the fireplace themselves, because of less clan-up chores and fireplace accessories. Beyond ambiance, fireplaces save lots of energy and allow you to cut cost on bills while adding value to your home.

Related Information