Wood Stove .org - The Place for Information, Reviews, and More!
Wood stoves have been a popular and effective way to warm a home since before Benjamin Franklin designed his circulating stove. It wasn't even that long ago that a family's options were limited to only a wood stove for heat. But now there are many ways to heat a home, from wood burning stoves to wood furnaces to electric heaters—there are almost as many options as there are designs of houses. But despite the fact that there are many new ideas and modern twists to old designs, wood-burning stoves are still a popular choice. In fact, in many ways, they are gaining in popularity.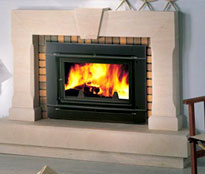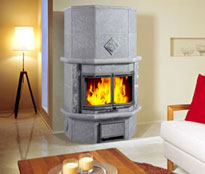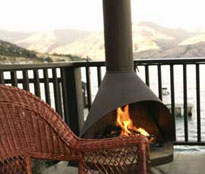 The price of gas is soaring, as is electricity. An average family could spend literally thousands of dollars to heat even a small or modest sized home. When the majority of a family's budget is consumed by the energy cost, it is time to look into alternatives. Wood heat is one of the most economical ways to heat your home. In addition, a woodburning stove is not a smoky pollutant but rather a clean burning renewable energy source. While fireplaces remain popular, the costs of energy and the concern for using green energy have made wood stoves popular again. New tax credits make them even more economically ideal.

Designs have come a long way from the dingy black metal boxes of yesterday. Top manufacturers know the market and have designed wood burning stoves to meet any needs. They come in many different sizes and styles and finished, enough to work with even the most modern home. Even somebody who lives in a small home, condominium, or apartment can find a stove that would be appropriate for their living space. Once you have installed your stove, there are many different wants to maximize heat and distribute it throughout your home. A stove insert placed in a fireplace, coupled with a blower, is an excellent way to increase the heat in your home while decreasing the amount of heat lost through the chimney.
Also, if you are environmentally conscious, there are alternative energy options. You don't even need to have to be a straight wood burner. A pellet stove can be a great way to heat your home. Corn stoves, or pellet stoves, burn corn, cherry pits, and other types of pellets rather than wood or coal. As pellet stoves grow have grown in popularity, the design has changed, and the price has become more affordable. These alternative heaters can look just like a wood burning stove.

A gas stove can also burn wood in your home and may be an option where firewood is just not easily available. You can take advantage of some modern conveniences and still enjoy the warmth and atmosphere of a indoor hearth. A gas wood stove could be the finishing touch for your living room.

Wood-burning models are not just practical and cost effective. They can also be a stylish addition to your home décor. There's nothing like a good wood heater in the winter to help you feel nostalgic. And they do not just have to be indoors. Outdoor stoves can serve a variety of purposes, from cooking, to decorating a garden, and even providing heat. Chimineas can be some of the best ways to introduce beauty and warmth to your deck or garden.

When you begin researching these stoves, you begin to realize that the possibilities for introducing one into your life and home are vast. Whether you are decorating your home, looking for an alternative heat source, or even searching for new ways to prepare food, a wood-burning stove can be a good choice for you.