Gel Stove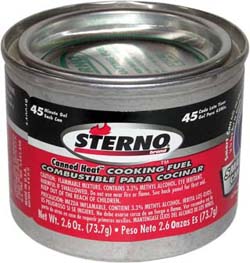 A gel stove is a great choice for campers, hikers, cyclists, and any outdoors enthusiast. In some cases, they might be the best choice. People who spend a great deal of time outdoors need a light-weight, reliable, easy to maintain, and safe stove. A gel model can be easily packed in and out of a campsite. These stoves are safe when used properly. The fuel is reliable, and the stoves are so easy and small that they're a snap to keep clean.
Gel models work well for portable, outdoor stoves because the gel is a solid fuel. Stoves that use liquid fuels, like gas, are designed to carefully control the amount of fuel fed to the flame. Because the fuel is solid, it is much easier to control. A gel model does not require anything besides a metal plate to hold the fuel, a set of legs to keep the plate off the ground, and support for a cooking vessel. These stoves have a simple, manageable, scalable design, and that is why they're such a good choice for anybody who needs a portable stove.

There are some advantages to get stoves. As a solid fuel, it will produce smoke, soot, and ash, instead of burning completely, like liquid fuel. It is also a bit harder to control the temperature and evenness of the cooking with a gel model.