Antique Stoves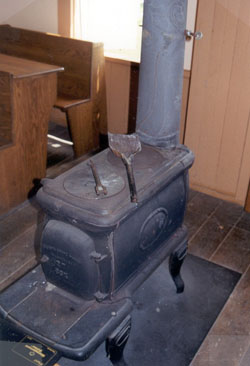 Unique, grand, and sometimes almost larger than life, antique stoves can be very attractive for a number of reasons. Though antique models are difficult to find intact and fully functional, a collector, whether serious or not, can find a number of models to admire and purchase. There are places to have your stove restored to full functionality.
Antique models are popular for many reasons. One reason might be the sheer variety offered. The styles vary so much from decade to decade, and even year to year, that you might never get bored when collecting antiques. These stoves also look a little strange, almost alien to our modern eyes, more accustomed to appliances that are small, streamlined, and almost identical from model to model and year to year. Antique models have a great, almost eclectic personality, and may be attractive to people who could also be described as great or almost eclectic.
Old-fashion stoves also speak of a time that many people look back to with nostalgia. Perhaps your grandmother or great-grandmother had a wonderful, old-fashioned stove. You can call forth memories of that simpler time with an antique stove. If you have inherited an antique stove, be aware that, when restored, they make fabulous heating and cooking units.